+ Details and sizes
+ ZAG SECRETS
+ Zagreen program
+ Technologies
+ Awards et tests
SKI FREERANDO LARGE ET LÉGER
Des lignes de côtes généreuses, un long double rocker, mais un poids étonnamment imperceptible! Stable, tolérant, insubmersible et confortable, le Bakan se destine aux freeriders souhaitant accéder aux plus belles pentes à la force des jambes.
Une nouvelle association verre/carbone rendent ce ski deux fois plus rigide en torsion. Un noyau 100% paulownia épuré et allégé associé à une nouvelle combinaison de fibres verre/carbone qui rend ce ski deux fois plus rigide en torsion. Voici les secrets pour arriver à cette skiabilité et à ce poids minimaliste alors que les chants en ABS le rendent plus solide et performant.
176

141 / 112 / 118.5

19.5

1.49

184

144 / 114 / 132

21

1.64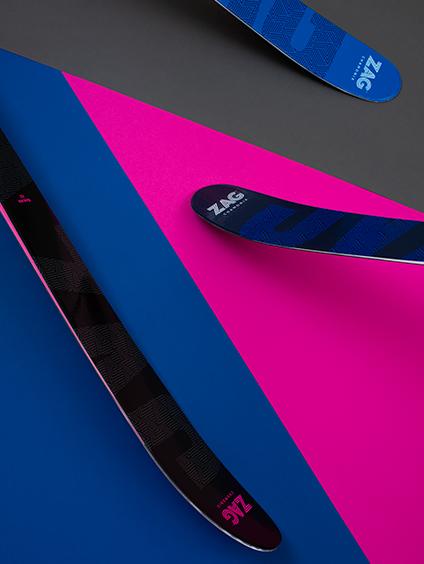 Ski sensations
Versatility

Handling

Stability

Off piste aptitude

Piste aptitude

Uphill aptitude

Downhill aptitude
Secrets of fabrication

Thick Edges

Shockproof resistant

Glossy Topsheet

Reinforcing Plates

Anti-pullout

100% Wood Core

Paulownia

Sintered Bases

Glide & solidity Facing the high stakes of global climate change that threatens our mountain playground, we feel responsible for the conservation of this beautiful environment in which ZAG resides. This is why are committed to minimizing the impact of our activities on the climate and on nature, all the while generating a local positive impact in Chamonix and the Alps.
+ More info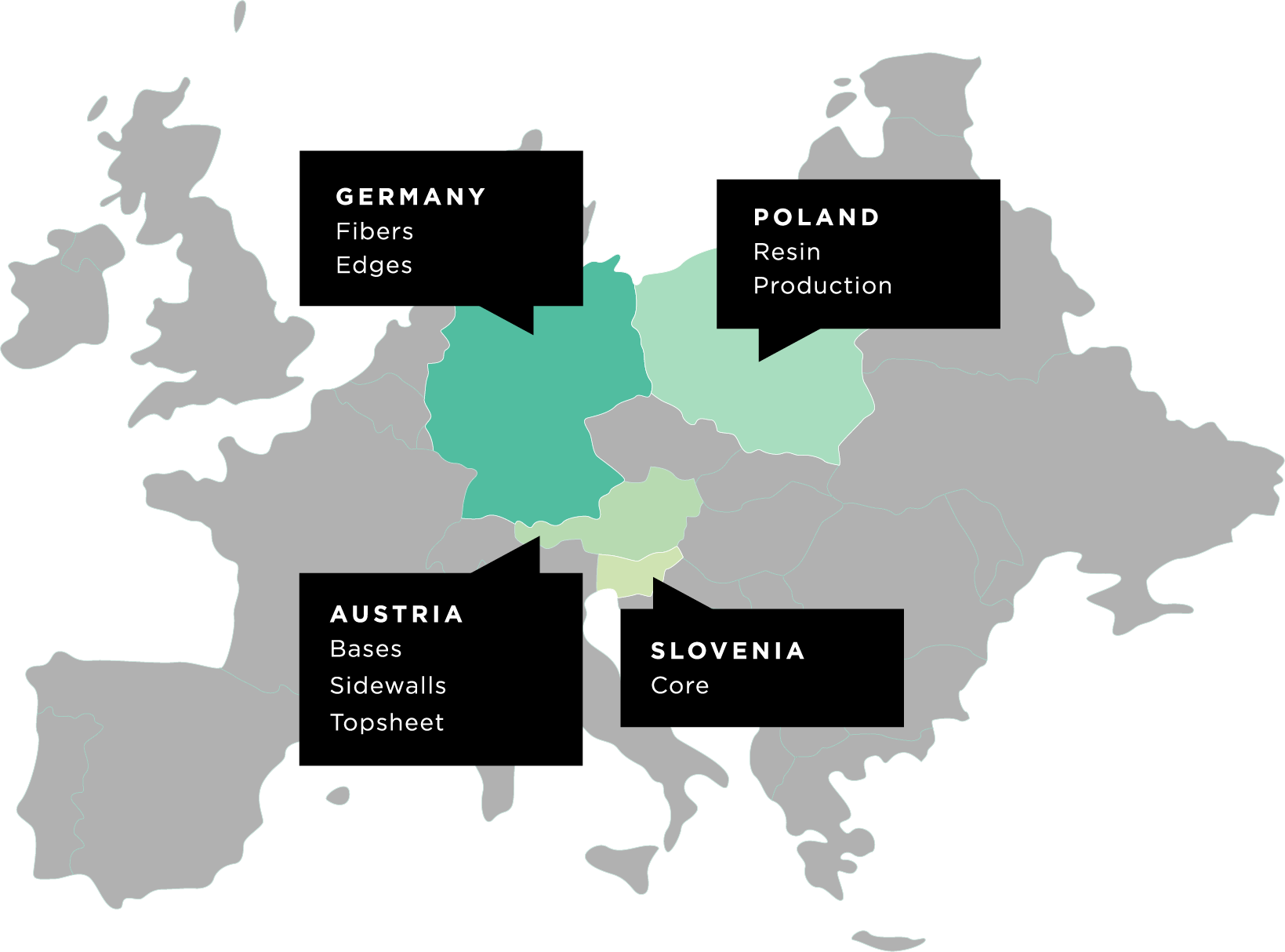 Recycled edges
Recycled scrap base
Made in Europe
Nobile
FSC wood core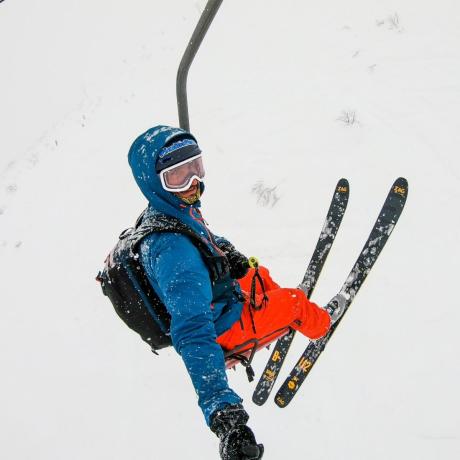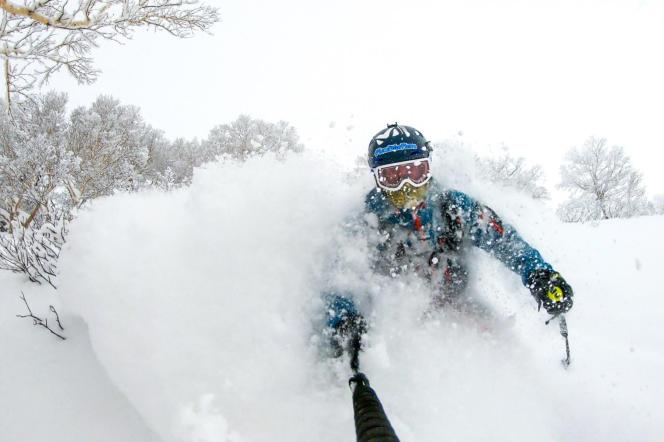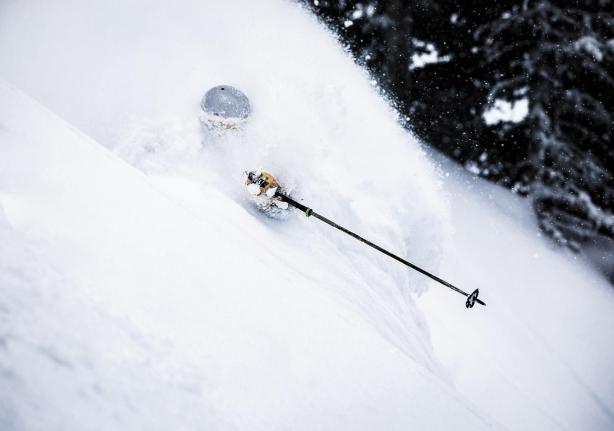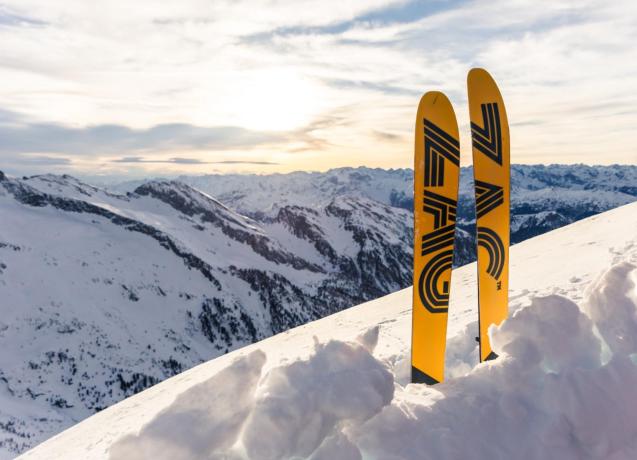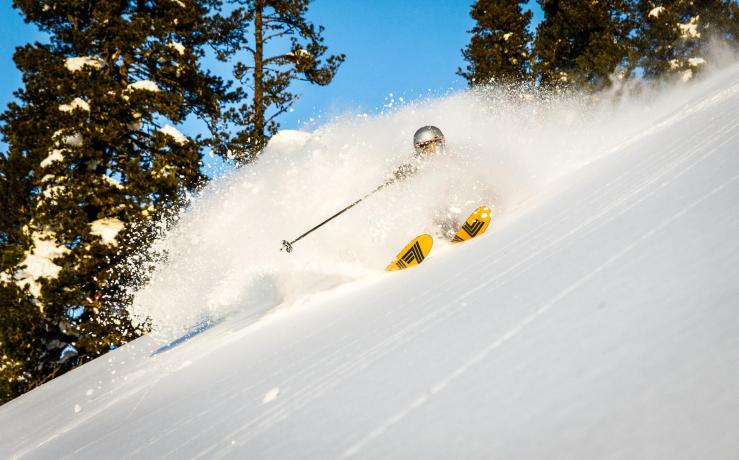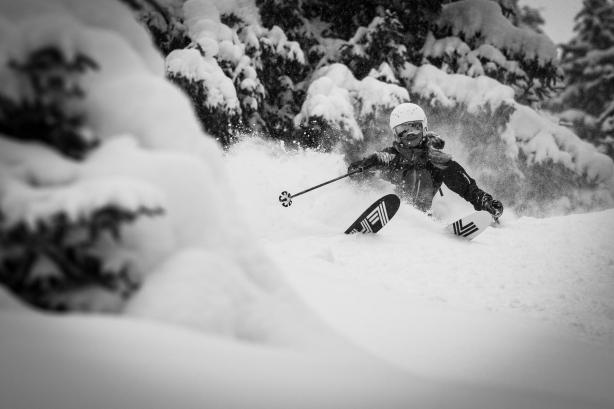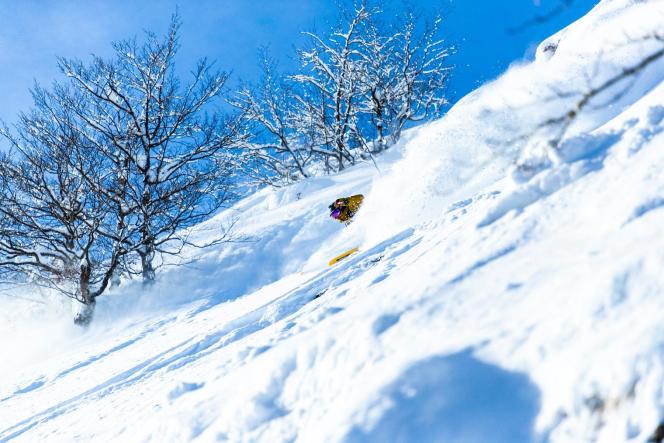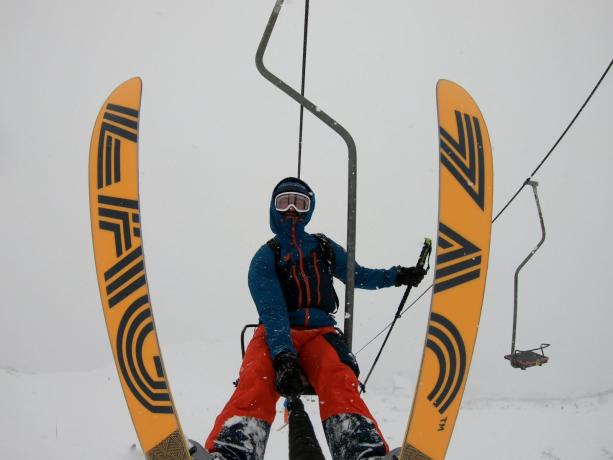 Technology : The heart of Zag
Construction
Rockers and cambers
Shape
Flex
Light

One goal: to allow skiers to have a light and comfortable ski in all snow. This result is achieved through the combination of glass and carbon fibers, making the Freerando skis twice as stiff in torsion. The paulownia wood core allows you to fetch a few extra grams, without affecting the touch of snow and the resistance in time of the material, as could a foam core. ABS sidewalls and High Resistance steel edges help the ski to resist the impact of all winter long. A construction that allows freerandonneurs to ski safely!

Half CAP

Forces transmission is facilitated by our half cap sandwich construction, which also procures more grip on harder snows. The ABS sidewalls design on the sides make the skis live longer by increasing shock absorption and bring an extra layer against the cold.

1 Polyamide topsheet

+ scratch resistance
+ UV coating

3 Multiaxial carbon / glass fibers

6 Sintered base

+ optimal glide
+ shock-resistant

Le BAKAN dispose d'un double rocker couplé à un cambre modéré. Cette combinaison vous permet de déjauger facilement en poudre et de pivoter sans effort en forêt!

Rockers

Tail Rocker «30%»

Tip Rocker «40%»

Cambres

Low camber

Medium camber

High camber

5 Point Shape

Specific shape technic that enables us to increase the manoeuvrability of the ski without extend too much the rocker (which can bring some vibrations). Feature based on the variation of the lengthwise from the widest points of the ski: we gather the widest points as close as possible of the center to make the ski playful and turn easily.

Multi-radius shape

Drawing technic that provides us to change the radius in several independents zones (tip, center, tail). it brings the radius much shorter underfoot (increased handling) whilst keeping tips and tail tolerance for the hardest snow.

Short radius

Medium radius

Long radius

FLEX

Flex plutôt rigide sous le pied qui s'assouplit aux extrémités pour plus de sensations en poudre!