Home

/

ATK x ZAG RAIDER 10 GOLD
+ Details and sizes
+ Awards et tests
Fixation ski de randonnée légère et performante
Discover our brand new co-branded binding with with ATK. The RAIDER 10 will be the perfect product to mount on our touring line. This binding is equiped with what ATK can do best! A clean design with only 335gr with stoppers: no compromise between safety and weight.
Technologies:
Easy Entry System®:  an innovative geometry of the toe parts elements that makes the step-in easy and confident with any tech boot available on the market, even in case of worn out soles.
SNOW PACK PROOF SYSTEM®: no snow pack under the toe part, even with several up-hill/downhill transitions; it also avoids snow loads on the toe piece, granting a perfect lightness at any moment.
U.H.V.® System (Up-hill Hardness Variator): system that allows to change the up-hill locking hardness of the toe part. It compensates the boot toe insert wear and tear during the years, provides a proper locking strenght for each user and reduces the pressures on the locking mechanism.
CAM RELEASE SYSTEM®: exclusive system that provides the most stable downhill performance on the market, extremely precise release and the softest heel step-in of the industry.
ELASTIC RESPONSE SYSTEM®: an elastic sliding system (8+4 / tot 12 mm of elasticity) per gli attacchi da 12 e 14 applied to the heel part to ensure the natural ski flex (also in case of big jumps/compressions), improves the binding release performance when the binding is stressed, reduces the pressure on the ski-boot-binding system.
An updated version of Magneto Heel Flaps® provides 5 different walking modes.
The built-in crampons slot assures the perfect insertion of any ATK® crampon size.
A 25 mm ADJUSTMENT PLATE is integrated in the heel part to assure a fast adjustment in case of boot substitution.
The release system on the heel part provides a 4 to 12 adjustment range, both lateral (Mz) and vertical (My).
SKI-BRAKE ELASTIC SLIDE: integrated in the ski-brake pad to keep the lateral release value of the binding fixed.
Rear SKI BRAKE included: characterized by ATK® usual quality and extreme lightness. Two different positions (Uphill and Downhill) can be simply selected by pressing a button.
FREERIDE SPACER ( optional ): with this  accessory, we covered and exceeded the gap in between tech and apline bindings providing an astonishing downhill performance.
Poids

335gr

Rail de réglage

25mm

Cales de montée

0, +27,5 ,+ 40, + 44, +49 mm

Sécurité de déclenchement frontal (valeurs DIN)

4-10

Sécurité de déclenchement latéral (valeurs DIN)

4-10

Construction

Alu 7075, Acier inoxydable, POM

Supports couteaux

Supports couteaux intégrés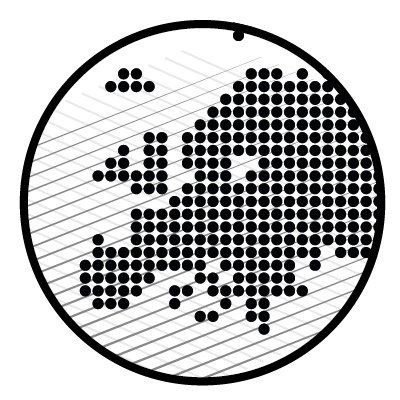 Made in Europe
Made in Italy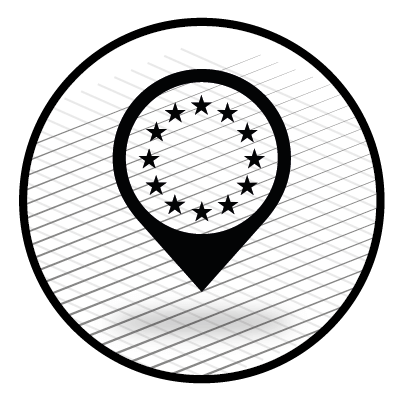 European Factory
Made in Italy