+ Details and sizes
+ ZAG SECRETS
+ Zagreen program
+ Technologies
+ Awards et tests
ULTRA LIGHT & VERSATILE TOURING SKIS FOR MEN
This versatility is achieved by its larger waist and torsional stiffness, making it great in all types of snow with great grip on hard pack. The ADRET 85 is the perfect combination of light, durable and skiability.
166

115,5 / 85 / 101

20

1.03

172

116 / 85 / 102

21

1.1

178

117 / 85 / 103

22

1.2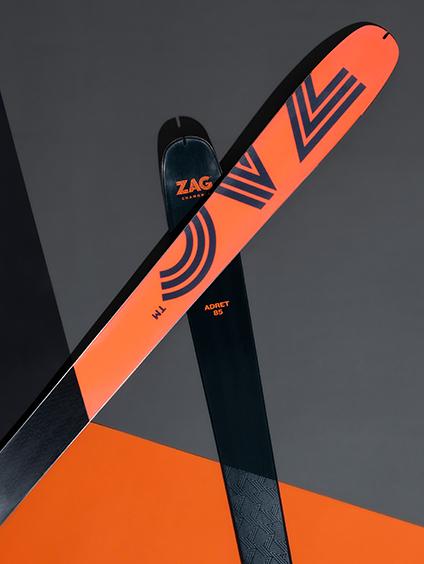 Ski sensations
Versatility

Handling

Stability

Off piste aptitude

Piste aptitude

Uphill aptitude

Downhill aptitude
Secrets of fabrication

tail protection

Durability

Thin Edges

Best weight/solidity ratio

Reinforcing Plates

Anti-pullout

100% Wood Core

Paulownia

Multiaxial Fibers

Weight & performance optimization Facing the high stakes of global climate change that threatens our mountain playground, we feel responsible for the conservation of this beautiful environment in which ZAG resides. This is why are committed to minimizing the impact of our activities on the climate and on nature, all the while generating a local positive impact in Chamonix and the Alps.
+ More info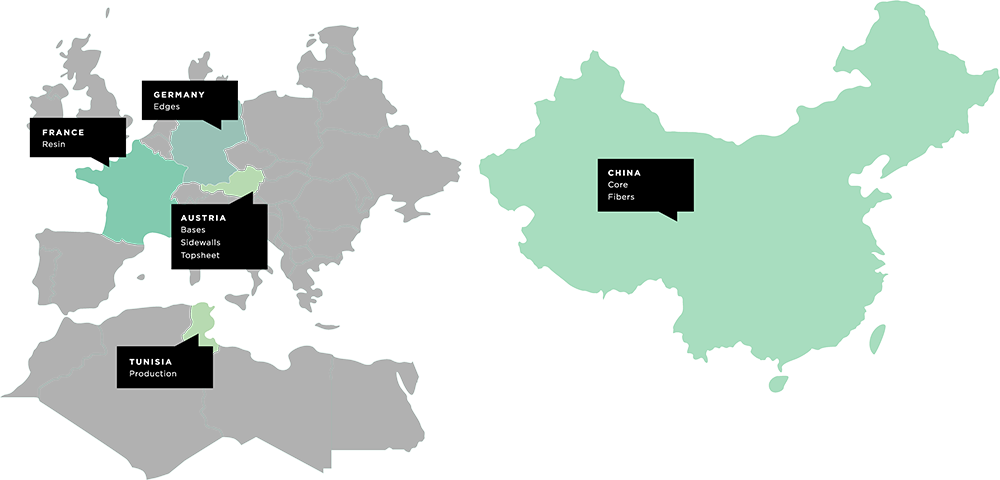 Recycled edges
Recycled scrap base
Meditec
Bio-sourced resine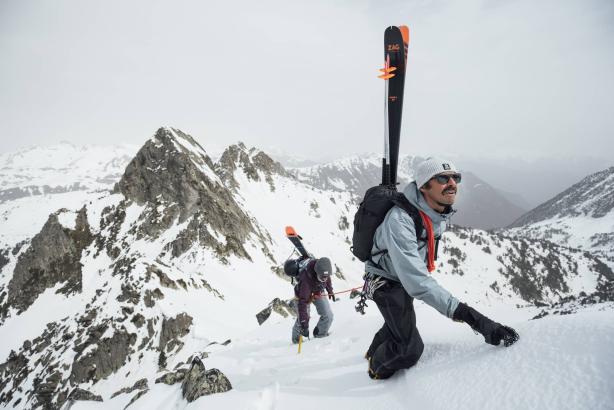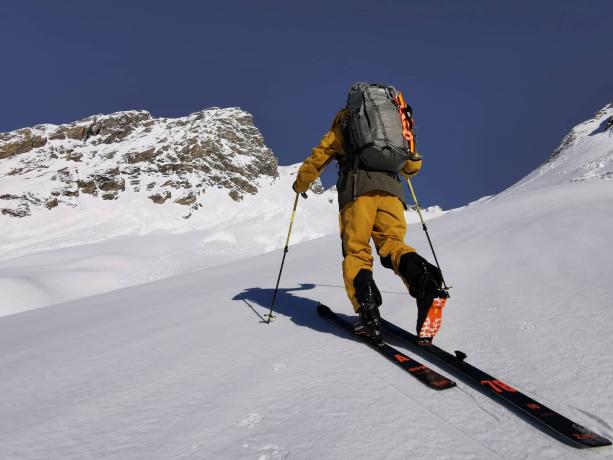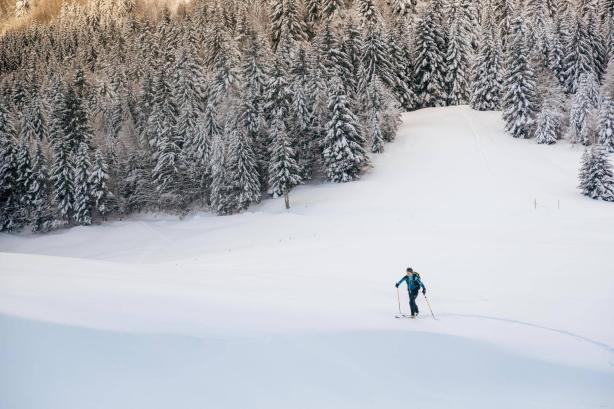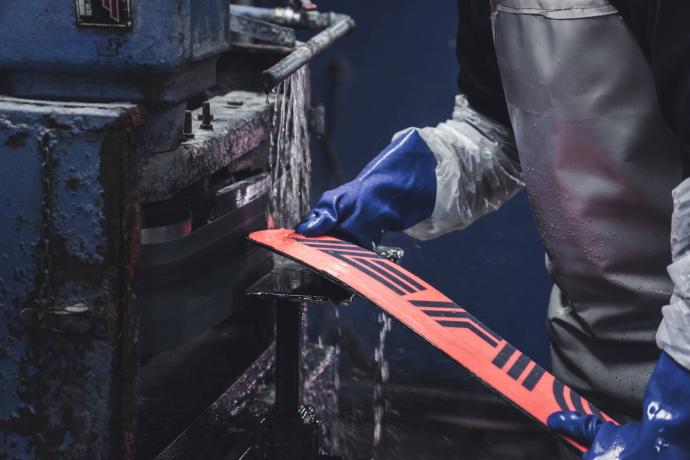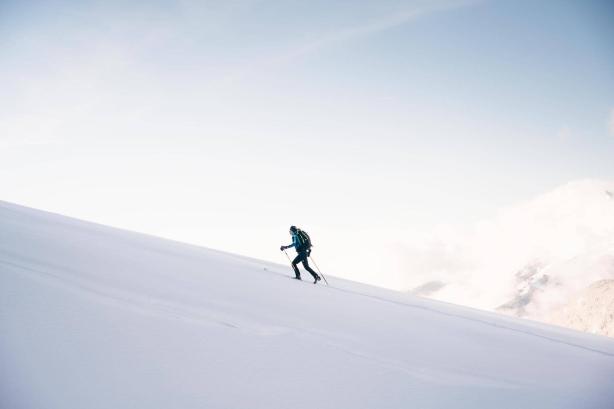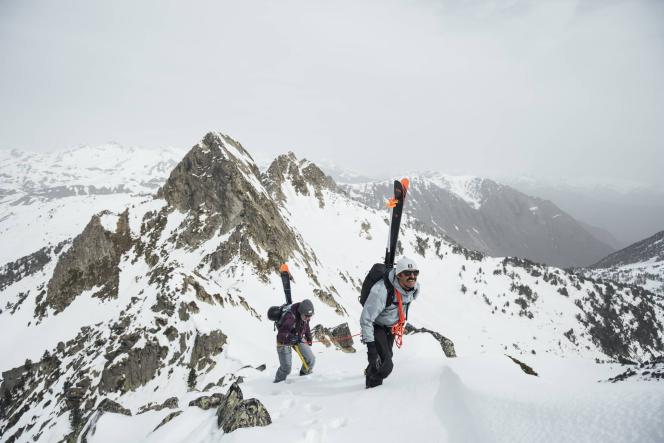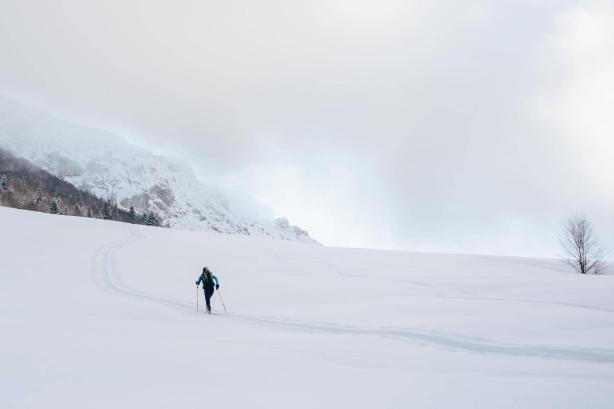 Technology : The heart of Zag
Construction
Rockers and cambers
Shape
Flex
Extra Light

The perfect combination to procure lightness and comfort, while having a rigid construction at the same time in torsion and flexion, with exemplary reliability. The perfect mechanical characteristics for ski touring! This construction is therefore quite naturally in Adret 81, Adret 88 and Adret 88 Lady. High Modulus (HM) and High Resistance (HR) carbon fibers give the ski the lightness and rigidity expected by the most demanding hikers. Comfort, however, is not left on the sidelines. Kevlar fibers absorb vibrations to give skis an impeccable touch of snow,as well on the hard as in the powder.

3D CAP

This is our lighter sandwich construction concept. ABS caps are not present on these skis but it's still waterproof : the topsheet and fiber are recovering the edges to assure a long life to the skis.

2 Polyamide topsheet

+ scratch resistance
+ UV coating

3 Multiaxial carbon / kevlar fibers

6 Sintered base

+ optimal glide
+ shock-resistant

Special mix pushing forward grip on hard pack snow while adding a slice of versatility in tricky snow conditions.

Rockers

Tail Rocker «5%»

Tip Rocker «15%»

Cambres

Low camber

Medium camber

High camber

Multi-radius shape

Drawing technic that provides us to change the radius in several independents zones (tip, center, tail). it brings the radius much shorter underfoot (increased handling) whilst keeping tips and tail tolerance for the hardest snow.

Short radius

Medium radius

Long radius

Torsion resistance

Stiff flex underfoot, a bit softer on the two end points for a better absorption and an easy pivoting.